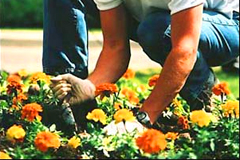 Garden Works Landscaping Inc.
At garden Works we build and maintain a variety of residential, homeowners associations & commercial properties. Providing a colorful combo of environments that reflect your individual taste. We prefer to work one on one with each client, this secures our success in managing your expectations. We promise to capture your landscapes true beauty and essence in nature.
Landscape Maintenance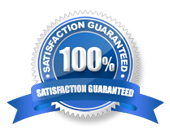 We choose to work one on one with all of our clients. By doing this we can keep the lines of communication open. The cut of the lawn determines the beauty. If the cut is low your lawn may develop a shallow root system, making it susceptible to drying out and requiring more maintenance to stay healthy. If you cut too high illnesses can appear like mushrooms. Although a few mochrooms means your lawn is getting the perfect amount of water. Too many mushrooms means theres overwatering being done

Water Management
Irrigation systems use a controller, which is an automatic timer that regulates when and for how long your sprinklers run, depending on the watering schedule you enter. An automatic controller, set properly, is much more efficient than operating sprinklers manually. Garden Works uses top line quality Rain Bird products. They have a proven track record of performance that spans nearly three decades. We enjoy the reliability and durability.

Trimming
Pruning of trees and shrubs should not only be done professionally, but the timing will be critical for optimum performance, otherwise having a high risk of losing the trees or shrubs. Also, you should use an appropriate pruning tool to good use and that does not cause damage to plants to prune. Pruning is an essential task for the maintenance of gardens. We use STIHL, the world's number one selling brand of chainsaws. STHIL manufactures a comprehensive assortment of power equipment.
Land Care
We provide top quality garden care needs. With time we add supplement of nutrition that will permit the plants to grow with all their force and beauty. Plants resist changes of temperature, flowering, fumigations, the insects, the pruning, etc. For it they can be used since the classical liquid products to mix with the water of irrigation, like the products in other formats for the lawn, etc. It is important to recall that the only form to obtain results is to continue the technical specifications of each manufacturer, and to utilize products correctly bottled. The tasks of guarantee of the land are essential for the maintenance of gardens.